Urban Prague Segway tour
Experience Prague from the local's perspective on the Prague Castle area, foreign embassies and university district during your Prague segway tour. You will admire Prague Castle, Strakhov monastery with it's amazing panoramic view to Prague's red roofs, check out amazing architecture of Prague Beverly Hills (Old Střešovice) and other not visible for regular tourists sights and views.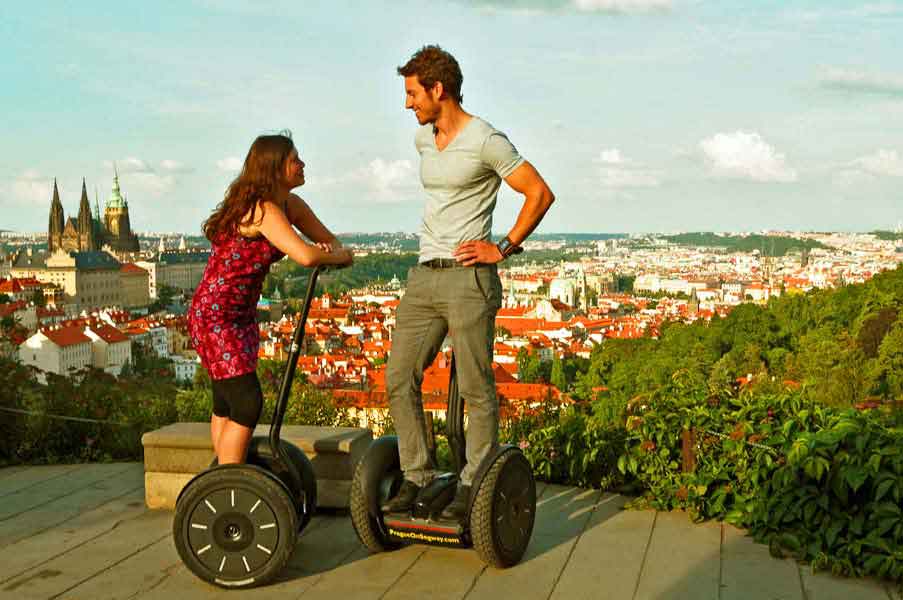 Tour details
3 Hours / 12 km
Private Guided Tour
75 € / 1950 Kč - per person
Departure: Every hour
---
The most popular segway tour in Prague!
Find hidden gemstones of Prague
Avoid the crowds in the city center
Discover the Prague Castle
Enjoy segway ride on the hills and in the parks
Explore Prague Beverly Hills area
Strakhov Monsatery: beer and viewpoint
More than 12 km long
Map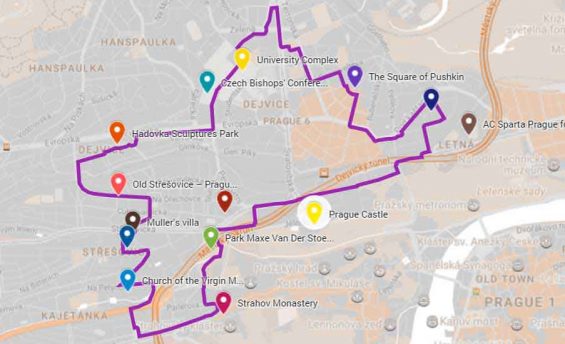 Prague Segway Tour on Dejvice
This Prague Segway Tour is a unique ride experience combines with the history. You will cover famous landmarks, views and fascinating hangout spots with your private local guide. Our first stop is Prague Castle. You will see here St. Vitus Cathedral, Royal Guards, Gardens and more. After that, we will continue to ride through Embassy Area, University District (which founded in 16th century), Hadovka Park (with modern art sculptures), Beverly Hills of Prague and many more amazing points, landmarks and views. Last stop will be Strakhov Monastery where monks were brewing beer more than 600 years with secret recipe. Here you can have five kinds of special unique beer or taste local cuisine.
Booking form

---
Any Questions?
Ask us now
We will compose private tour especially for you. Let us know what do you want, we will contact you ASAP (not later than in 12h).