Magische Morgen-Tour
Frühaufsteher, diese ist für Sie. Lassen Sie uns Sie auf Ihrem E-Scooter durch die lehren Prager Straßen fahren und schöne Bilder machen während die Stadt noch am aufwachen ist. Diese Prager E-Scooter Tour ist ein bisschen kürzer (und leichter auf Ihrem Geldbeutel), aber trotzdem enthält sie viele historisch interessante Punkte und einen fantastischen Aussichtspunkt.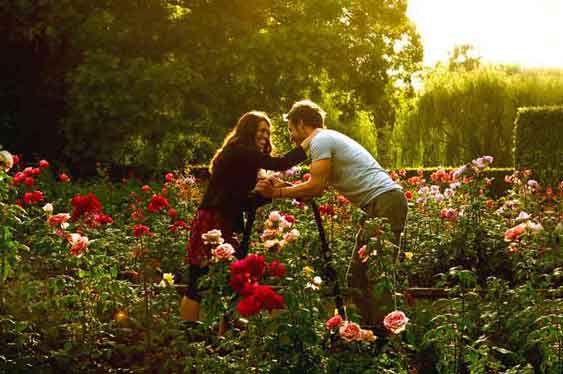 Tourdetails
2 Std / 6 km
Privat geführte Tour
58 € / 1500 Kč - pro Person
Abfahrt: 9:00
---
Für Frühaufsteher
Fahren Sie umher & planen Sie Ihren Tag
Vermeiden Sie die Menschenmengen
Machen Sie großartige Morgenfotos
Romantischer anfang des Tages
Go-Pro Filmung (auf Anfrage)
Budget freundlich
Entfesseln Sie Ihre Morgensenergie!
Buchungsformular

Get up early and catch this morning! You will go on your Private Tour on when there are not a lot of people on streets. Wide avenues of Prague, pictures free of extra people… Your guide will show you viewpoints with the best views to morning Prague and tell magic stories of the old quarters.
Departure times may vary of the season (Summer 8:00, Autumn/ Spring 9:00, Winter 10:00).

Traveler Reviews
"Vielen Dank!"
Mein Mann wünschte sich schon lange, dass er einmal mit einem Segway eine Stadt erkunden kann. Ich bin so unsicher auf Zweirädern, dass ich noch nicht einmal mit einem Fahrrad fahre. Dann habe ich mich durchgerungen - falls es nicht geht, muss mein Mann alleine gehen. Und dann hatten wir das Glück, auf Max zu treffen. Er hat mich und meine Ängste ernst genommen. In heiklen Situationen hat er mich gehalten. Und wir hatten eine wunderbare Zeit. Der Ausblick auf Petrin und die Altstadt war - touristisch - schön. Die Fahrt durch Beverly Hills war für uns als Architekturliebhaber etwas ganz Besonderes. Vielen Dank für die tolle Zeit!
"Great Segway / E-scooter Tour"
Tolle Tour mit Marek; fantastischer Service von Tigran, der für unsere Gruppe noch die Tickets für den Fussballmatch buchte
"Fantastische Geburtstagstour mit Daniel"
Wir haben eine 4h Tour mit Segway und Hugo-Scooter gemacht. Daniel war unser sehr freundlicher & angenehmer Guide - nebenbei hat er noch die Fotos auf unserer Tour gemacht (super! Danke dafür!).Wir wurden zu Beginn sehr freundlich empfangen und der Ablauf wurde sehr flexibel mit Vladimir (Eigentümer) abgesprochen. Dann ging es zum Startpunkt per Shuttle. Kurze Einweisung, dann ging es los. Mit dem Segway durch die Aussenbezirke/Klöster inkl. jeweils kurzem Brauerei-Stopp. Es hat unglaublich Spass gemacht. Nach 2 Stunden wurde auf Hugo-Scooter gewechselt und es ging durch Parks in die Altstadt.Insgesamt hat uns der Segway-Teil am meisten Spass bereitet. Die beiden Klöster sollte man sich angesehen haben. Gerne wieder!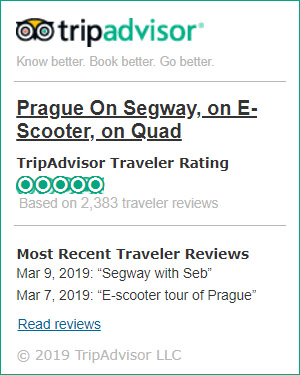 Any Questions?
Ask us now
Providing private tours only we will compose a tour especially for you.
Let us know your preferences and get an unique tailored tour!